Products

Image Skincare
Image Skincare is an internationally operated professional skincare company founded in 2003 by Janna Ronert, President and CEO. Growing at a rapid pace,
Image Skincare products are approved and available in 27 different countries including the US, Europe, Switzerland and the Middle East. Our FDA-certified
laboratory utilizes the most scientifically advanced formulas in today's marketplace to create pharmaceutical grade skincare products that give licensed
physicians and estheticians the ability to offer professional treatments and products that yield unparalleled results.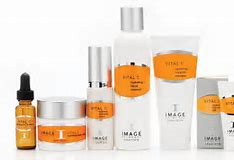 ---

PCA skin
PCA SKINs medical grade products incorporate the latest in medically and scientifically researched ingredients to nourish, hydrate and rejuvenate skin,
delivering optimal results. Free of color additives, synthetic fragrances, harsh alcohols, comedogenic oils and other known sensitizers, they are designed to
deliver results without irritation and are especially effective for helping to treat such varied skin conditions such as acne, psoriasis, hyperpigmentation,
rosacea and fine lines and wrinkles. PCA SKIN daily care products are available only through physicians and licensed medical professionals. PCA SKIN
professional treatments may only be administered by professionals who have been certified by PCA SKIN. Certification requires the completion of an
advanced Skin Biology & Chemical Peel Seminar. Continuing education remains an integral part of PCA SKIN's mission to ensure that patients achieve
the safest and most effective results from PCA SKIN daily care products and treatments.
Science is beautiful – Uniquely formulated products for the health of your skin
Formulating products that improve the health of your skin is a cornerstone of PCA SKIN®. We hand select ingredients that are uniquely compatible with the
skin and body to ensure the best results are achieved. Our finished daily care and professional treatment products are created to work together in
customized regimens that deliver healthy, beautiful, younger-looking skin. When choosing ingredients and developing products we always maintain a deep
respect for human health, animals and the environment. This is why all PCA SKIN products are free of synthetic dyes and fragrances, mineral oil, petrolatum,
lanolin and phthalates. PCA SKIN pairs health, beauty and science to create each of our unique formulations that offer you an effective solution for the
health of your skin.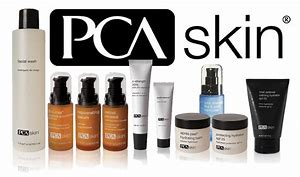 ---
Rhonda Allison Skincare
Rhonda Allison Skincare Products are specifically formulated with a combination of pure, high-quality natural ingredients and highly beneficial and scientifically developed compounds. This powerful combination of ingredients creates products that are highly effective at transforming skin, yet are safe enough to use at home. Rhonda Allison started her skincare career experimenting with acid-based skin peels. In 1992, with the help of doctors and biochemists, she created a video The Art of Skin Peeling and wrote a highly recognized book Cooking with Acids. These popular presentations helped raise industry standards for acid-based skin peels and made Rhonda popular for her creative ability to develop superior acid-based skin formulas. Today, Rhonda Allison is not only a leader in her field, but she's also a highly respected teacher, author and speaker who's recognized for her ongoing, innovative work with acids and chemical peels. Rhonda Allison and her management take pride in their efforts to provide extensive, professional guidance and education to their authorized representatives. This ensures proper use and effectiveness of the company's professionally formulated products. Rhonda Allison even has a line of products formulated especially for men, called RA. These powerful skincare products utilize plants, minerals and cutting-edge bio-tech ingredients to effectively repair and rejuvenate men's' facial skin and unique conditions or issues. Regular use of RA products ensures users a younger, healthier and more refined skin texture and tone.